Sicherheitshinweise zum Einlass der Veranstaltung
Sehr geehrte Besucher,
wir weisen darauf hin, dass es beim Einlass zu den einzelnen Veranstaltungen auf der Zitadelle zu verstärkten Sicherheitskontrollen kommen wird und bitten Sie daher um rechtzeitige Anreise.
Die genaue Einlasszeit entnehmen sie bitte den jeweiligen Veranstaltungshinweisen.
Aus Sicherheitsgründen ist das Mitführen von Taschen und Rucksäcken, welche das Format DIN A4 (21 cm x 29,7cm) überschreiten, nicht gestattet. Verzichten Sie daher bitte auf die Mitnahme von großen Gepäckstücken.
Abweichend hiervon können gegebenenfalls anderslautende, strengere Regelungen des jeweiligen Veranstalters gelten. Über kurzfristige Änderungen informieren wir Sie rechtzeitig auf unserer Website sowie auf Facebook.
JACK JOHNSON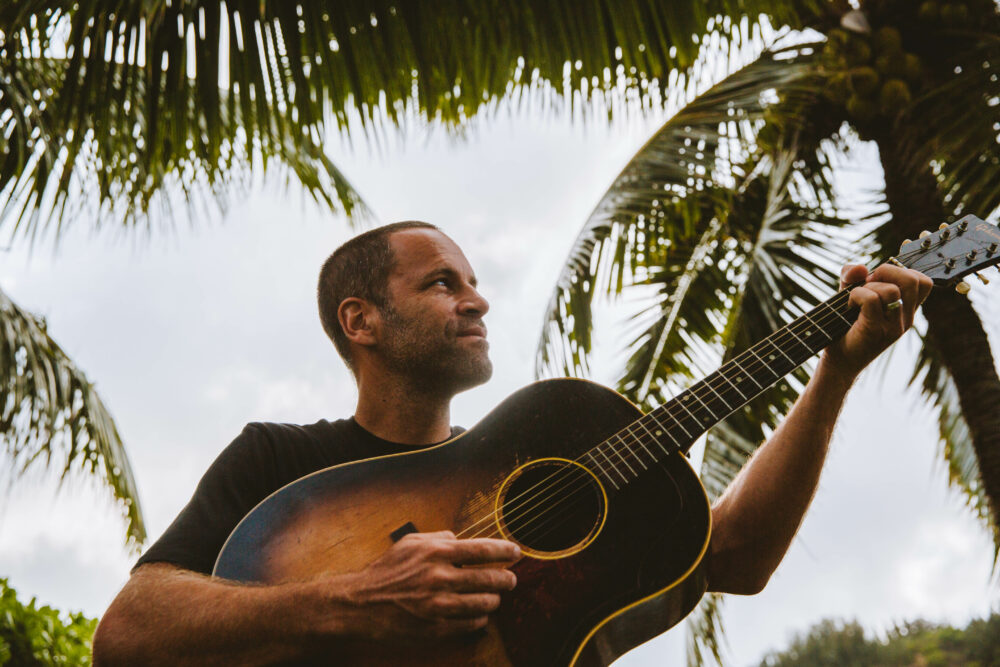 The latest album from Jack Johnson, Meet The Moonlight opens on a question about the strange complexities of human nature, and never lets up on its heartfelt push for deeper understanding. Over the course of ten captivating and endlessly unpredictable tracks, the multi-platinum-selling singer/songwriter examines a whole spectrum of existential concerns (the impermanence of life and fragility of human connection, the struggle for community and presence in an ever-fragmenting world), infusing each inquiry with the profound warmth and poetic grace that have always permeated his music. His eighth studio album and first new full-length in five years, Meet The Moonlight ultimately affirms Johnson as an essential voice in elevating our perspective and subtly guiding us toward a more expansive state of mind.
"In some ways good songs are like good science, where they create a chain of thought that just leads to more questions," says Johnson. "There's not always that nice clean solution for what to do next if you want a perfect relationship or more peace of mind; sometimes it's just pointing out everything that gets in the way of that. But hopefully the song ends up making you feel good, and gives you the comfort of knowing that other people are going through the same hardships."
Produced by Blake Mills (an acclaimed multi-instrumentalist/producer known for his work with acts like Alabama Shakes, Perfume Genius, and My Morning Jacket's Jim James), Meet The Moonlight marks a major artistic milestone for Johnson, whose decades-spanning career has included multiple awards and two Grammy nominations, over 25 million album units sold worldwide, and countless sold-out tours (during which he's emerged as a leading force in greening the global touring industry). In a departure from his past work, most of the album took shape from one-on-one collaboration with Mills (whose contributions included everything from fretless guitar to Moog synth to steel drums), an intimate and highly experimental process that involved embedding Johnson's elegantly stripped-back arrangements with enchanting sonic details. "When Blake and I first got in touch we'd send each other playlists, and over time we realized we were drawn to music that sounds effortless despite all the effort put into making it," says Johnson, who lists Greg Brown and J.J. Cale among their shared inspirations. "After a while we got a language together and I gained a trust in him that allowed me to let go, push outside my comfort zone, and get to a sound I really loved."
Engineered by Joseph Lorge (Bob Dylan, Andrew Bird, Hiss Golden Messenger) and recorded in both Los Angeles and at The Mango Tree (Johnson's home studio in Hawaii), Meet The Moonlight begins with the nuanced reflection of "Open Mind": a prime introduction to the album's spellbinding sonic backdrop and mood of mindful contemplation. One of several songs featuring his longtime bandmates Zach Gill (piano, organ, melodica), Adam Topol (drums, percussion), and Merlo Podlewski (vibraphone, percussion, bass), "Open Mind" unfolds in soulful harmonies and lush swells of fretless guitar as Johnson makes the case for a certain full-hearted optimism (e.g., "When everything around us is begging just to be loved a little more, we can pray to anything"). "Part of what I wanted to do with this album was create something that makes people feel better about the situation we're living in, where sometimes it feels like things are completely falling apart," he says. "'Open Mind' is a song about trying to find hope, which felt like a good starting point."
Later, on the galvanizing lead single "One Step Ahead," Johnson offers up a more pensive meditation on getting by in the modern world, turning his sharply observational songwriting to the topic of toxic communication in a culture dominated by social media. Built on a cascading bassline and incandescent textures, the bright yet bristling track illuminates his rare ability to impart both incisive social commentary and warmly delivered instruction within just a few indelibly catchy lines (from the chorus: "Never mind all the noise going through your head/Because every time we talk we say/The same things that we've said"). "We're at a point where human nature hasn't changed but the technology around us has changed dramatically, and it's getting to this dangerous place where the most extreme and sensationalized opinions have the potential to be heard by so many people," says Johnson. "That line in the chorus is about trying to breathe through the noise and get to a calmer place, which seems important when we're seeing a lot of friends lose trust and grow away from each other because they disagree over some issue or another."
On the centerpiece and title track to Meet The Moonlight, Johnson presents a quietly hypnotic number that Mills refers to as "one of the most spiritually interesting things I've ever worked on." With its sweetly languid rhythms, mantra-like vocal delivery, and otherworldly guitar work, "Meet The Moonlight" serves as a lovely respite from the outside world as Johnson shares another gentle reminder for living well ("It's good not to miss too many chances to follow love"). "Whenever I walk outside at night and look up at the stars, it's always a way to be present instead of worrying about the future or dwelling on the past," he says. Noting that the track's spacious arrangement "leaves a lot of room for the mystical," Mills recalls a particularly charmed occurrence in bringing the "Meet The Moonlight" to life. "There's a chord in that song that wasn't part of the initial composition; it happened by mistake when we were first playing it," he says. "Jack kept trying to replace that part with something that made more sense to his ear—but in the end we kept it, because what that chord suggested was all the mystery within the song. To me that represents the whole process of us finding a common ground and working together to keep all those little idiosyncrasies tucked into the mix."
For Johnson, recording most of Meet The Moonlight at home in Haleʻiwa (after starting out at L.A.'s Sound City Studios) played a vital part in finding their way to that playful spontaneity. "I've done so many albums now in my studio, and when I'm there it's always easier to let go and not overthink," he says. "Another thing that helped was Joseph Lorge was great about setting up while we were still rehearsing, and capturing that sweet spot where the song still has so much life to it. Because of that we ended up getting all these moments that feel kind of magical." With the final round of sessions taking place at EastWest Studios in L.A. (where Johnson's bandmates joined in), Meet The Moonlight contains such unexpected flourishes as the effervescent percussion on "Calm Down," a song about supporting your loved ones in chaotic times. "We used the demo I'd made on my own, and the main backbeat is my wedding ring hitting against this hand drum in my studio," says Johnson. Meanwhile, in the recording of "Costume Party," Johnson added to the track's kaleidoscopic sonic palette by blowing into a row of beer bottles. "I love all those moments where Jack lets himself get a little weird," says Mills. "They remind me of that clubhouse feeling of where this record was made, and the spirit that we brought to it."
Looking back on the questions raised throughout Meet The Moonlight, Johnson points to a piece of wisdom gleaned from Joseph Campbell: "Participate joyfully in the sorrows of the world. We cannot cure the world of sorrows, but we can choose to live in joy." "That's something I think about a lot: when it seems like there may not be a great outcome in the future, how do you wake up each day and bring as much joy into the world as you can?" he says. A longtime environmentalist who joined his wife Kim in co-founding Kōkua Hawaiʻi Foundation (a nonprofit devoted to supporting environmental education), Johnson has found immense purpose in caring for his community (including, most recently, working on and developing a learning farm). "That to me is the essence of joyful participation: doing what you can to see a positive result, so you can always zoom out and find some brightness when the big picture is dark," he says. And as he gears up for a 35-date North American tour in support of Meet The Moonlight, Johnson looks forward to the unbridled sense of communion that playing live always provides. "What I love most about live shows is when everybody's singing together, there's a sense that we're all connected by the lyrics or even just the sentiment of the song," he says. "I think there's always some kind of hope in knowing that we can share a feeling in that way, and agree with each other on a very emotional level."